Nga Phu Khang – Crinum Latifolium capsules from Vietnam – 60 tablets
Indications:
It supports strengthen up ovary health, breast, prostate as well as other body functions. It also supports detoxification, creates energy, and strengthens the immune system. Nga Phu Khang Crinum Latifolium is a combination of Crinum Latifolium .
Nga Phu Khang is also a combination of many precious medicinal herbs, creating effective remedies as well as using modern pharmaceutical technology.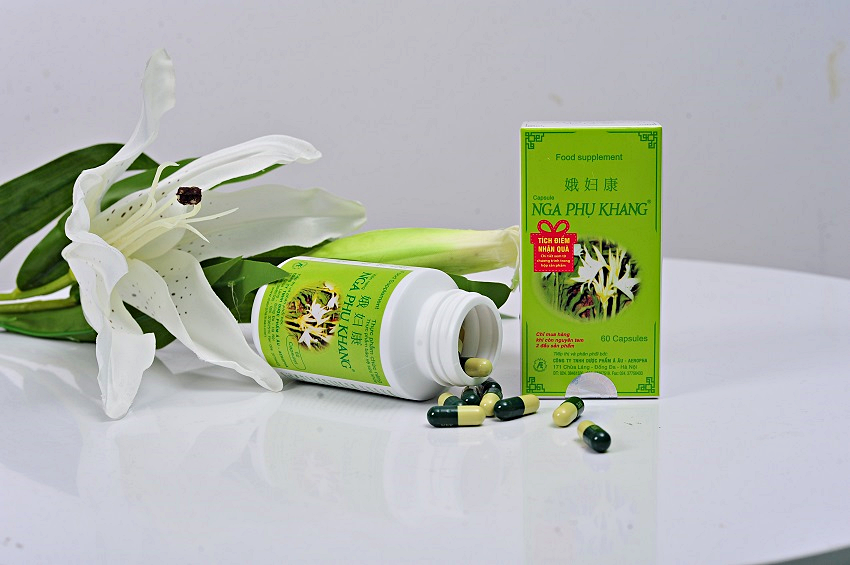 Composition:
Crinum Latifolium (leaf) Extract …………………0,312g;
Astragalus Membranaceus (Root) Extract ……0,085g;
Scutellaria Baicalensis (root) Extract ………….0,072g;
Curcuma Longa (rhizome) ………………………..0,031g;
Dosage Nga Phu Khang:
For preventing and strengthening the resistance: Each time take 2 capsules, 3 times a day.
Supporting the medication: Each time take 3 capsules, 3 times a day.
Take continuously for 2-3 months to get best result.
Product form /Packaging
60 tablets
Quantity
1 box 60 tablets
Storage conditions & Expiry date

In a dry place, temperature below 30, protect from light

3 years from date of manufacture

Country of production
Vietnam, Phuc Vinh Pharmacy
Package Included:
1 Box * 60 tablets