Vietnamese Coffee Drip Filter Maker – Single serving stainless steel Vietnamese style coffee press – 1 pcs
Preparing delicious Vietnamese coffee is quick, easy and doesn't require much clean-up afterward.
The Vietnam Stainless Steel Coffee Filter Set is a great idea for this. It has three parts (filter, screw-on damper, and lid). Simply place the filter on top of a cup, so it looks like a hat.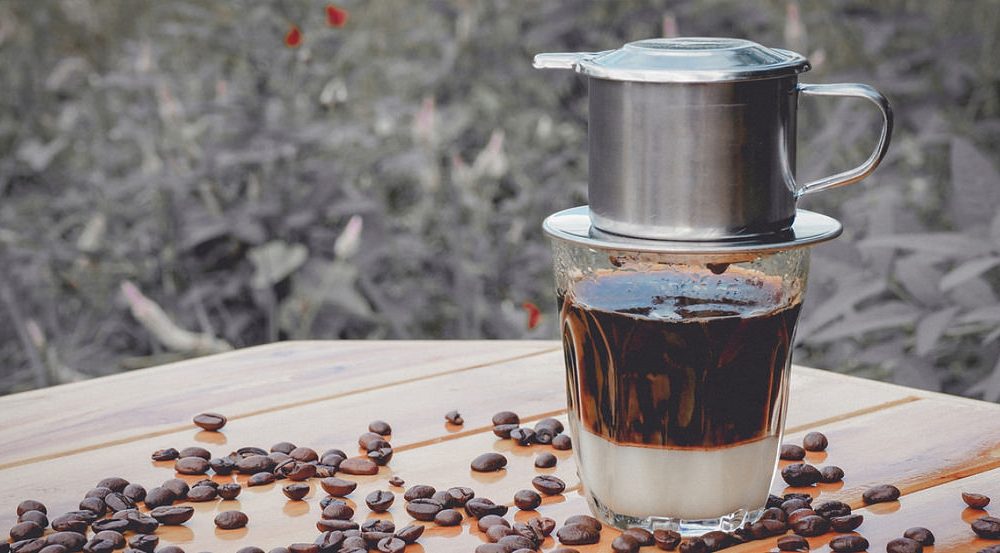 How to use Vietnamese coffee filter:
Add 2-3 teaspoons of coffee to the filter, then screw on the damper so it's snug (not tight). Shake the filter a bit to settle the coffee. Fill up the cup about 1/3 with hot water then wait 20 seconds fill the cup entirely with hot water.
| | |
| --- | --- |
| Product form /Packaging | 1 box |
| Quantity | 1 coffee filter |
| Storage conditions & Expiry date |  – |
| Country of production | Vietnam |
Package Included:
1 Box – Coffee Filter