Yen Sao Khanh Hoa from Vietnam – The most unusual and popular delicacy, High Quality AAAA Grade Yen Sao
The swallow bird has always been considered as a symbol of a good luck to Vietnamese people.
In addition, the nest contains a protein, calories and vitamin that are good for men, women, young and old.
Yen Sao Khanh Hoa most highest quality  – consist of practically one saliva, without any impurities or plant inclusions.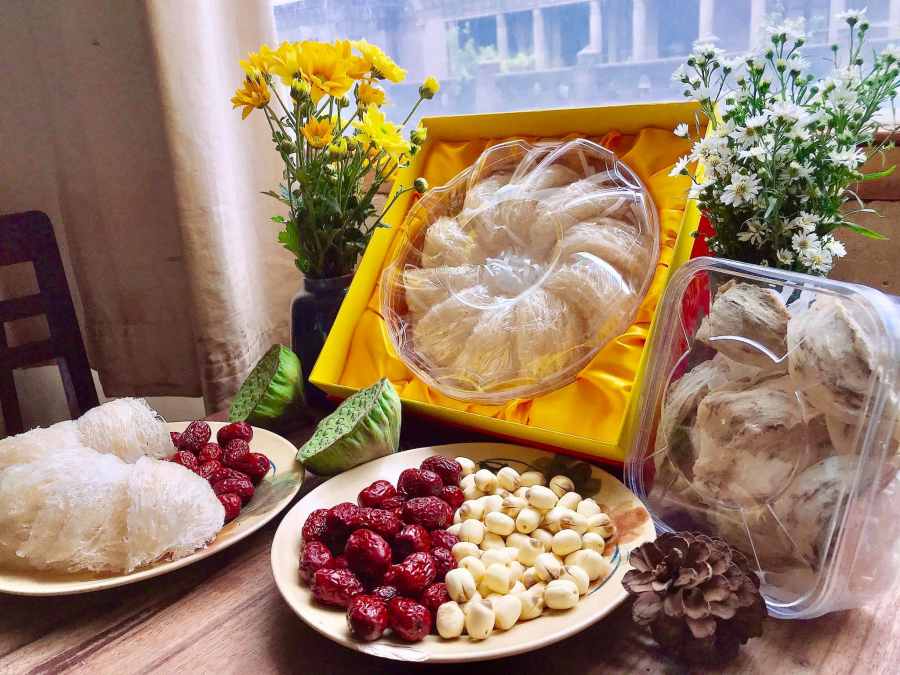 The soup from Vietnamese Swallow Bird Nest is credited with extraordinary healing properties – the return of youth, prolongation of life, increase in male potency, cure for asthma, and the glycoprotein found in the nests, dissolving in water, stimulates cell division in the human immune system, on the basis of this element, scientists are trying to invent a cure for AIDS and others dangerous viruses. The soup is also very nutritious because more than 50% of the content of bird saliva is protein.
Indications:
Yen Sao contains over 30 essential nutrients and 18 types of amino acids to promote health and beauty. The skin becomes smoother, helps to strengthen bone muscles, and is beneficial for patients with diabetes, high blood pressure and even cancer patients. People who consume the bird's nest have excellent endurance effects and will almost always remain healthy and strong.
Composition:
Pure Yen Sao bird nest – 100% organic.
How to cook it Bird Nest Yen Sao:
Soak the bird's nest for 3-5 hours. Remove and chop into portions, aprox 15g per person.
Add the portions to the chicken stock with the ginger and oil and stew for 20 minutes over heat until the nests have dissolved you can  add seasoning or adjust stock levels to taste then it'll be ready to serve.
Also you can make it sweet Chao Yen Sao, the recipe can find online.
Product form /Packaging
Request
Quantity
Request
Storage conditions & Expiry date

In a dry place, temperature below 30, protect from light

Expiration date: 12 months

Country of production
Vietnam, Nha Trang (Khanh Hoa) Sannest