Castor oil has many benefits. It is used in its pure form, added to lotions and moisturizers, and even taken orally. Together with the doctor, we figure out how it is useful and how it works
Castor oil is one of the most popular and valuable vegetable oils. It was used by the ancient Egyptians as a laxative and to stimulate childbirth. Castor oil is now found in many beauty products, from mascara and hair care products to scrubs. You can also add it to your favorite cream or make a homemade mask from it. A nice bonus: this universal beauty product is sold in almost every pharmacy.
What is Castor Oil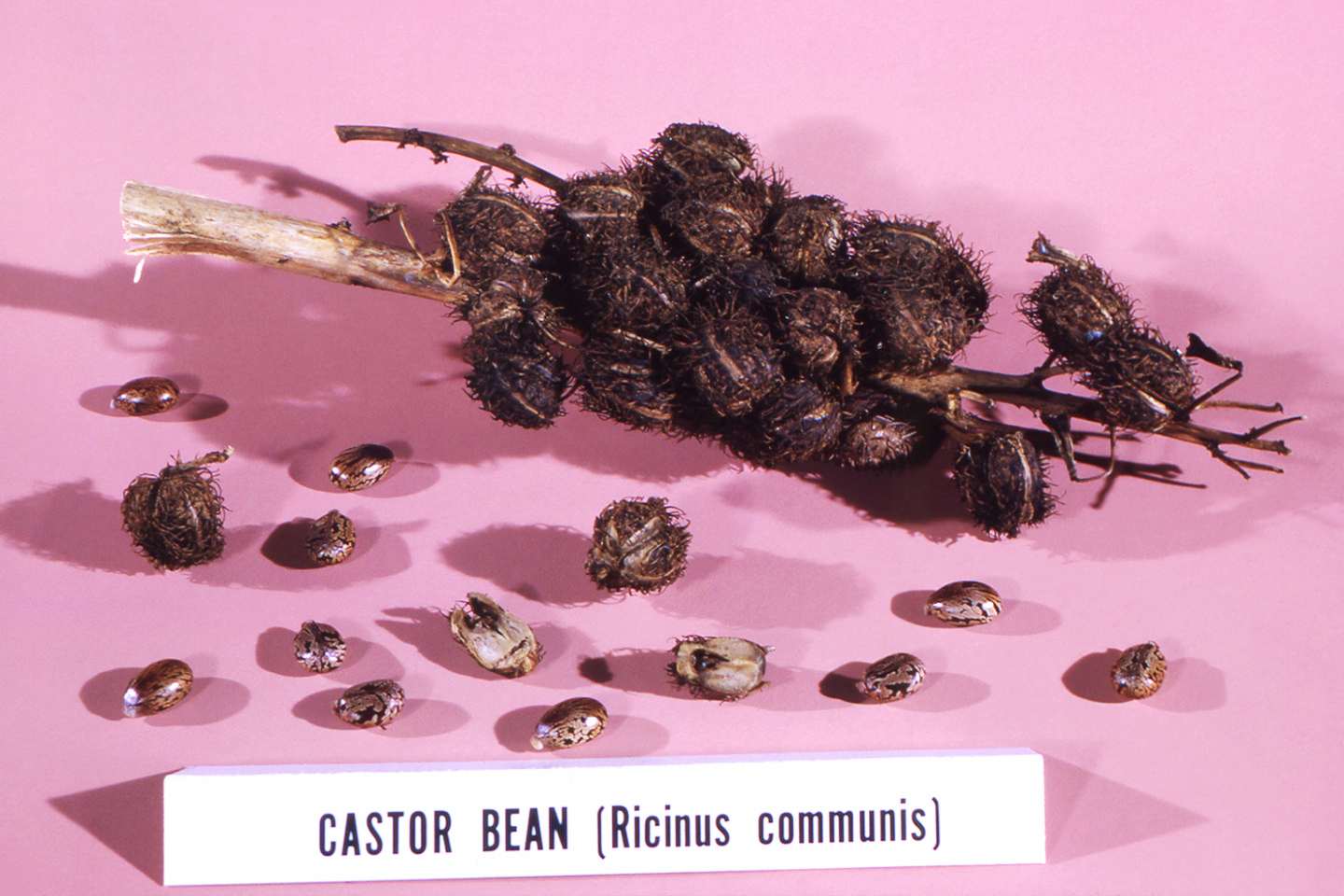 Castor oil is also known as ricin oil. It is very thick and viscous, with a specific smell and a slight golden hue. Castor is extracted from the seeds of castor bean, an evergreen shrub that grows in tropical and subtropical zones. Although the plant is very poisonous, the oil is absolutely safe – thanks to a special technology, after being extracted from the seeds, all poisonous substances remain in the cake. The main world producers of castor oil are India, China, Brazil.
Castor oil is used in cosmetology and medicine. It's all about its unusual composition – it consists of almost 90% of the rare ricinoleic acid, which is not found in any other oil. It has analgesic, bactericidal, anti-inflammatory and regenerative effects. Castor oil also contains stearic, palmitic, oleic and linoleic acids. In addition, it is rich in vitamin E, which strengthens hair and nails, smoothes the skin and protects it from early aging.
Benefits of Castor Oil
Gives hair shine and elasticity
Helps restore eyelashes
Thickens eyebrows
Moisturizes and nourishes the skin
Helps Get Rid of Acne
Cleans the intestines
Accelerates wound healing
Fights fungus
Gives hair shine and elasticity
Many people apply castor oil to their hair to help it grow faster. Unfortunately, there is no scientific evidence to support this property of castor oil. But it is known for sure that it moisturizes hair and protects it from brittleness. Stearic acid in castor oil restores the structure of damaged hair and helps to get rid of split ends. And ricinoleic acid increases blood circulation in the scalp, improves root nutrition and gives hair a natural shine.
The anti-inflammatory and anti-microbial properties of castor oil make it a good dandruff treatment. Moreover, it is suitable for all types of hair, including oily hair. Linoleic acid contained in castor oil helps to normalize the work of the sebaceous glands and restore the fat balance. In turn, vitamin E helps relieve itching, redness and flaking that accompany seborrheic dermatitis.
Castor oil is very viscous, so you should not apply it to your hair in its pure form – then it will be difficult to rinse off. Add a little oil to your shampoo or conditioner. Or mix it in equal proportions with another vegetable oil such as coconut or burdock. Pour in a couple of drops of your favorite essential oil there, slightly warm the mixture in a water bath, gently massage into the hair roots an hour before washing and wrap it up with a towel. Then rinse thoroughly with warm water and shampoo. Do the mask once or twice a week.
Helps restore eyelashes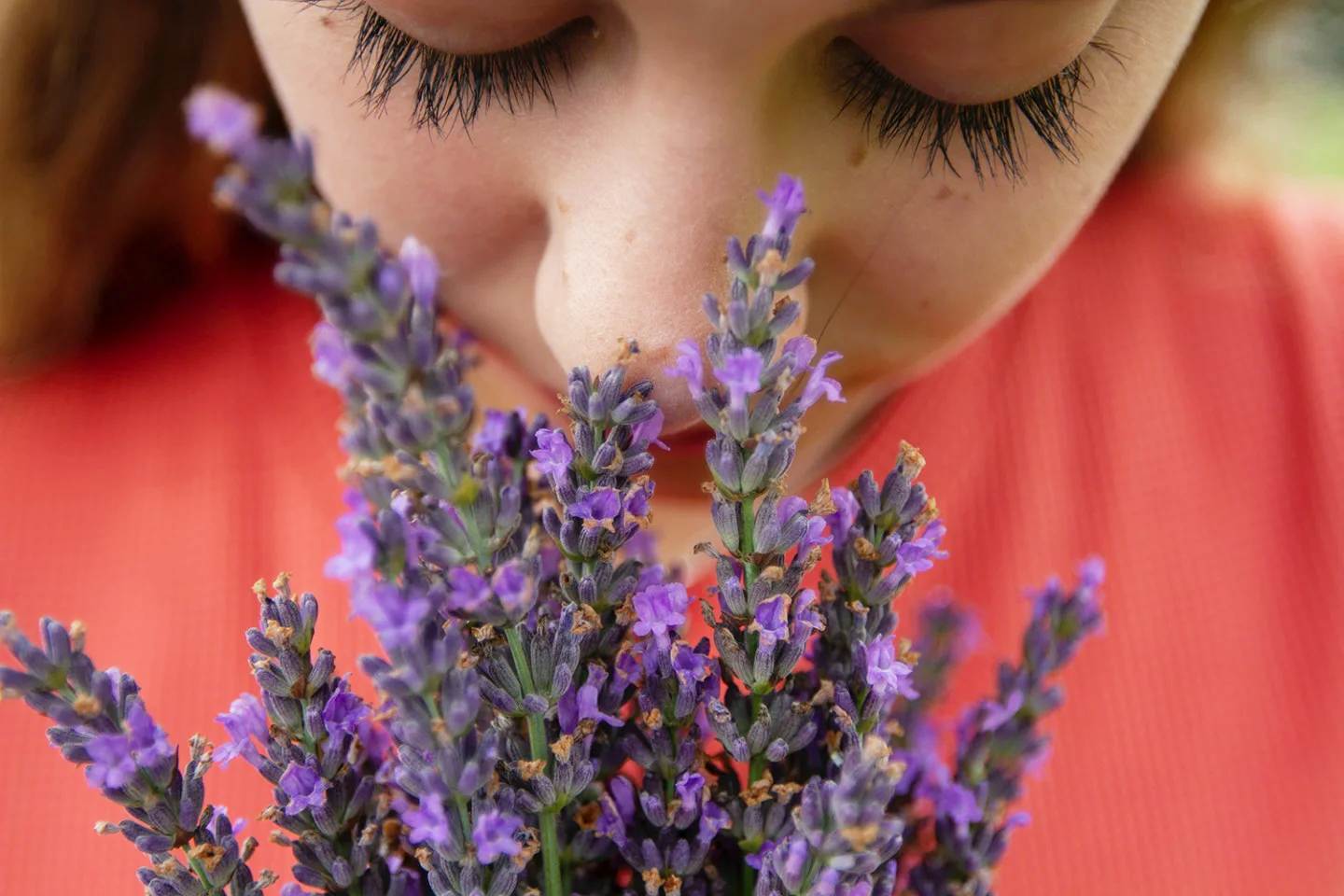 If your lashes have become damaged or thinner, castor oil can help restore them. It moisturizes the hairs, making them thicker, shinier and stronger. In addition, ricinoleic acid inhibits the prostaglandin D2 lipid, which leads to hair loss. Using a special brush, apply warm oil to clean eyelashes, then blot them with a napkin, and wash with warm water in the morning. To see the effect, repeat this procedure two to three times a week.
Thickens eyebrows
Castor oil intensively nourishes and moisturizes the hair follicles, making the eyebrows more manageable and thicker. The result is noticeable after a month of regular use. Dip an eyebrow brush (or cotton swab) in castor oil, remove excess and distribute it evenly over the eyebrows, moving from the bridge of the nose to the temples. Let the oil soak in and then wash it off with warm water. It is best to do this three to four hours before bedtime. If you leave the oil on overnight, you run the risk of swelling around your eyes.
Castor oil moisturizes and nourishes the skin
Castor oil is a natural alternative to creams and lotions. Moreover, it is suitable for both body and face care. Due to its high content of fatty acids, castor oil moisturizes, softens and nourishes all skin types. In addition, it activates metabolic processes in cells and slows down the appearance of wrinkles. Combine castor oil with coconut, olive or almond oil before use. This will enhance the moisturizing effect and make the consistency easy to apply.
Helps get rid of acne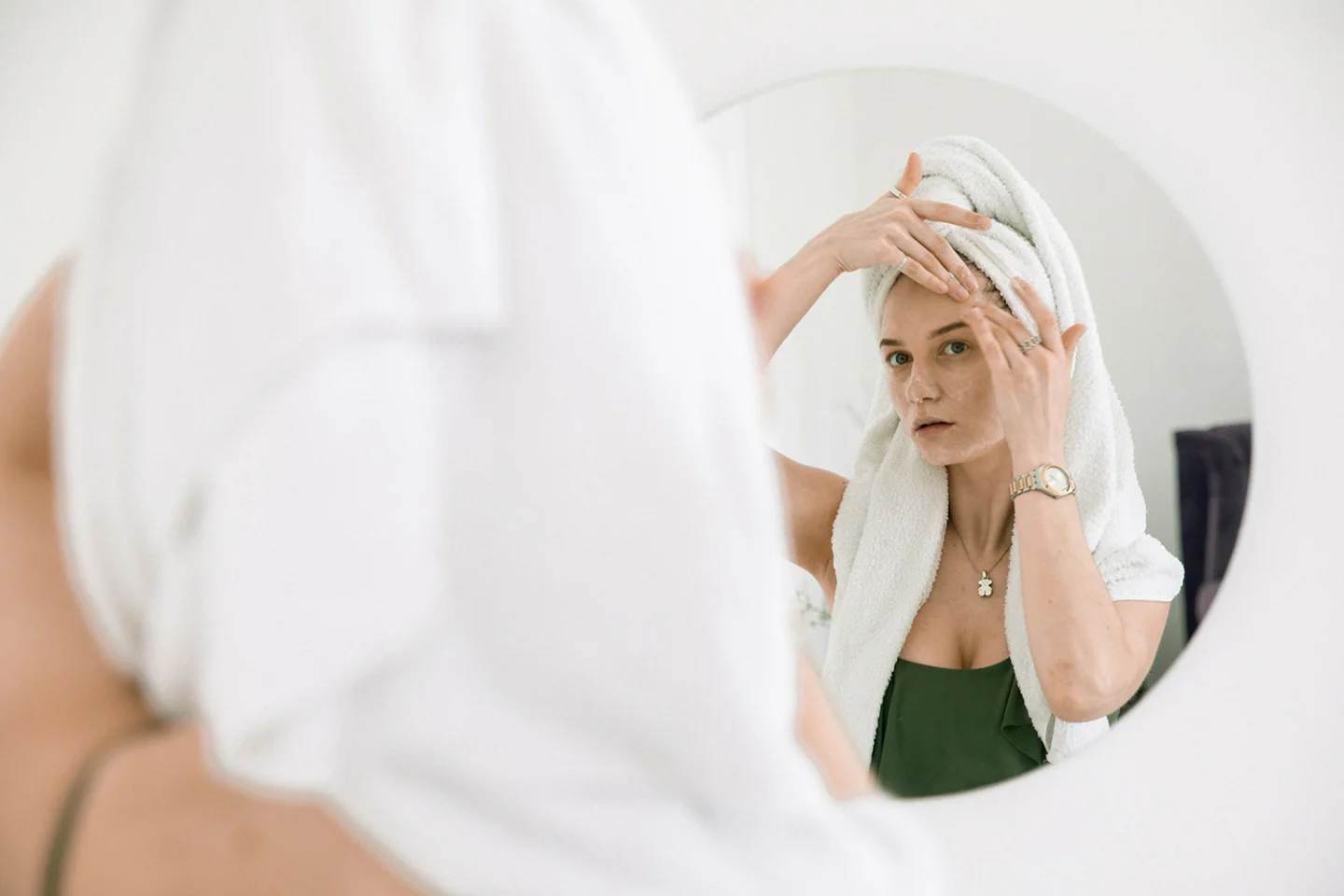 Most often, skin rashes are caused by inflammation and an imbalance in skin bacteria. The anti-inflammatory and antibacterial properties of castor oil help eliminate these factors. In addition, it has a low level of comedogenicity, which means it does not clog pores. Using a cotton swab, apply the oil on the damaged areas, after cleaning and drying the skin. You can repeat the procedure no more than twice a week. The same method works for lightening freckles.
Accelerates wound healing
Castor oil easily penetrates into the deep layers of the skin and repairs damaged cells. Castor oil compresses and ointments are often used to heal wounds, cuts, and bruises. The ricinoleic acid in the oil acts as an antiseptic and pain reliever, while vitamin E triggers the synthesis of collagen and elastin, which stimulate the growth of new tissues. In winter, castor oil is applied to chapped lips and in summer to burned skin. It also helps to reduce the appearance of stretch marks and scars.
Cleans the intestines
Consuming castor oil for stomach problems is perhaps the most popular way to use it. A mild laxative effect occurs within five to six hours after taking it. It's simple: ricinoleic acid irritates intestinal receptors, thus gradually increasing peristalsis and relieving constipation. To make the taste of castor oil more palatable, mix it with fruit juice. But keep in mind: this laxative is not suitable for everyone, so you should consult a specialist before using it.
Fights fungus
Castor oil helps fight fungal diseases. For example, it has been shown to be highly effective in treating oral candidiasis and stomatitis. In addition, many people use castor oil to get rid of toenail fungus. To do this, a spoonful of oil is slightly warmed up in a water bath and mixed with a spoonful of baking soda. The resulting mixture is massaged onto the nail plate and left for 20 minutes. For best results, it is recommended to wear woolen socks.
Possible side effects
Although castor oil is considered safe, it can trigger allergies in some. Its most common signs are rashes, skin irritation and redness. Before the first use, be sure to perform a skin reaction test. To do this, apply a small amount of castor oil to your neck, wrist, or the delicate skin at the bend of your elbow. If after two to three hours no side reactions appear, you can safely use it. But if your skin is red and itchy, the oil is not right for you.
When using castor oil for eyelash care, be careful not to get it on the mucous membrane of the eye. Severe irritation may appear. If this happens, immediately rinse your eye with clean water.
It is very important to check with your doctor whether castor oil is taken internally (for example, as a laxative) and its amount. Overdose can cause nausea, vomiting, stomach pain, diarrhea and, as a result, dehydration.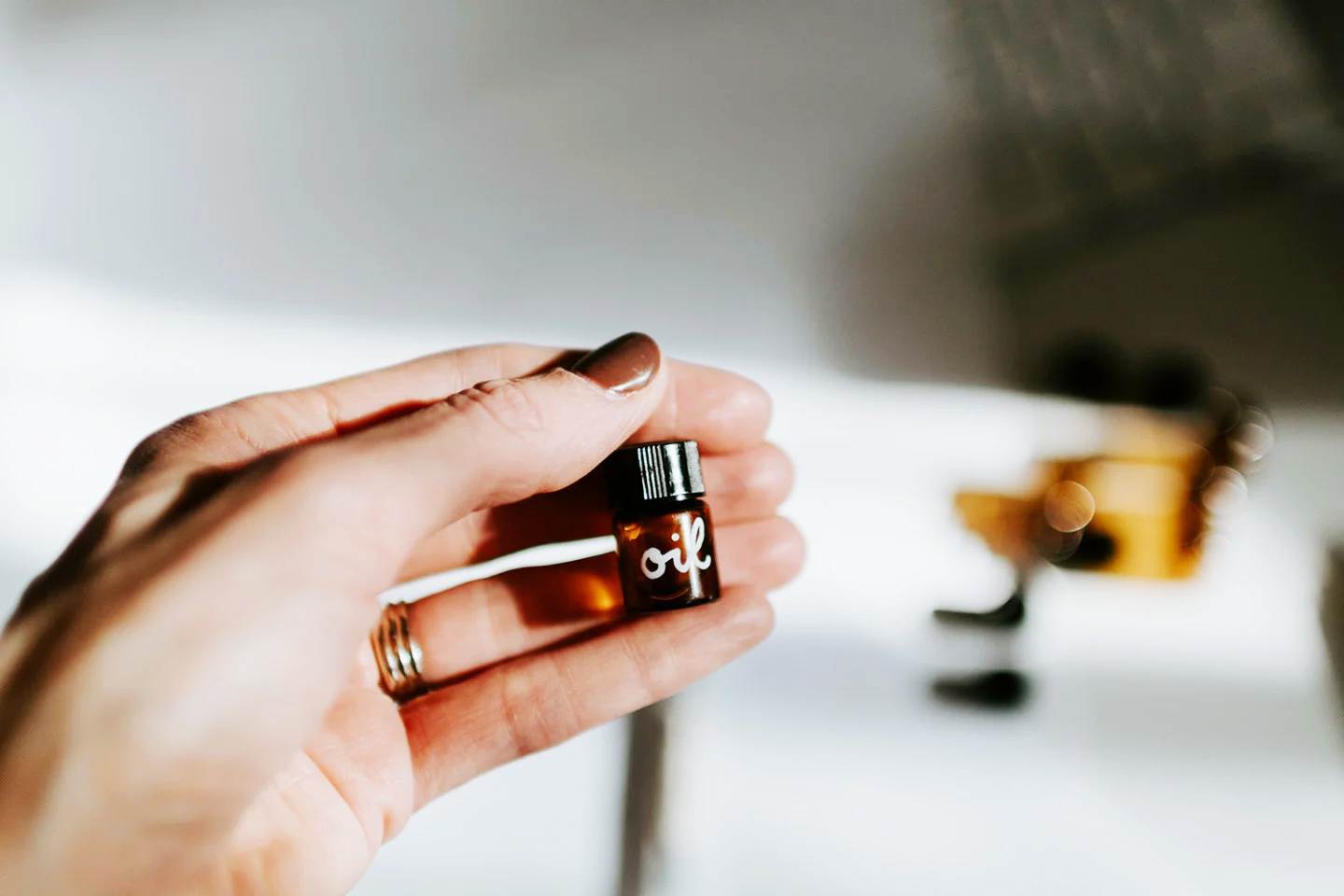 Doctor's comment:
For what diseases is castor oil contraindicated?
Castor oil is contraindicated for acute abdominal pain, nausea, and suspected appendicitis. It should not be taken orally during pregnancy or if you have an individual intolerance.
First of all, castor oil is known for its laxative properties. However, it should be used in small quantities. Otherwise, abdominal pain, nausea, vomiting, and severe diarrhea may occur.
What is the best way to use it – in pure form or as part of cosmetics?
Since castor oil contains a lot of ricinoleic acid and glycerols of linoleic and oleic acids, it is often used in cosmetic products and in its pure form to moisturize the skin.
Also, castor oil can be used to smear superficial wounds for faster healing, including after sunburn.
It may have anti-inflammatory properties and may help with milder acne due to its local antibacterial effect.
Some studies show that castor oil can accelerate the growth of eyelashes and scalp hair. To do this, it is applied directly to the skin for one to two hours, and then thoroughly washed off. However, there is no reliable data on this score.
How to choose the right castor oil? Is it worth buying black Jamaican castor oil or is regular enough from your local pharmacy?
There is no fundamental difference between castor oils, in this case it's marketing.