Vietnamese coffee – What you need to know about Vietnamese coffee?
World statistics show that Vietnam is among the top three exporters of coffee.
All thanks to the enterprising French. It was they who brought coffee trees to the country at the end of the 19th century. Therefore, at the moment, the most common answer to the question of what to bring from Vietnam as a gift is, of course, excellent coffee!
Growing coffee in Vietnam
Despite the fact that the coffee tree appeared in this country through the efforts of European colonizers, the coffee culture in Vietnam is developing along a rather peculiar vector. Coffee has long become a national drink for this country, but nevertheless, it is often a little different from the drink that we are used to seeing in our cup …
Coffee from Vietnam –  Selection
First of all, it is worth noting the scale of the coffee industry in the country – with an average yield of just over 1,000,000 tons per year, Vietnam once even overtook Brazil in exporting green beans! And Brazil, as you know, is one of the recognized world leaders in the cultivation and production of coffee.
Classically, farmers place their coffee plantations in the most favorable low-mountain regions in terms of temperature and humidity. Different varieties of coffee trees require slightly different growing conditions.
For example, robusta is an extremely unpretentious type of coffee, bush-like type, which is quite enough at 400-600m above sea level, and also needs high humidity. If we talk about arabica – a completely different type of coffee plant, already growing in the form of a tree, reaching up to 12 m in height – it is worth noting that this is a much more picky type of plant. Arabica needs heights from 1000m above sea level, as well as specialized care throughout the life of the tree.
Robusta and Arabica – Vietnamese coffee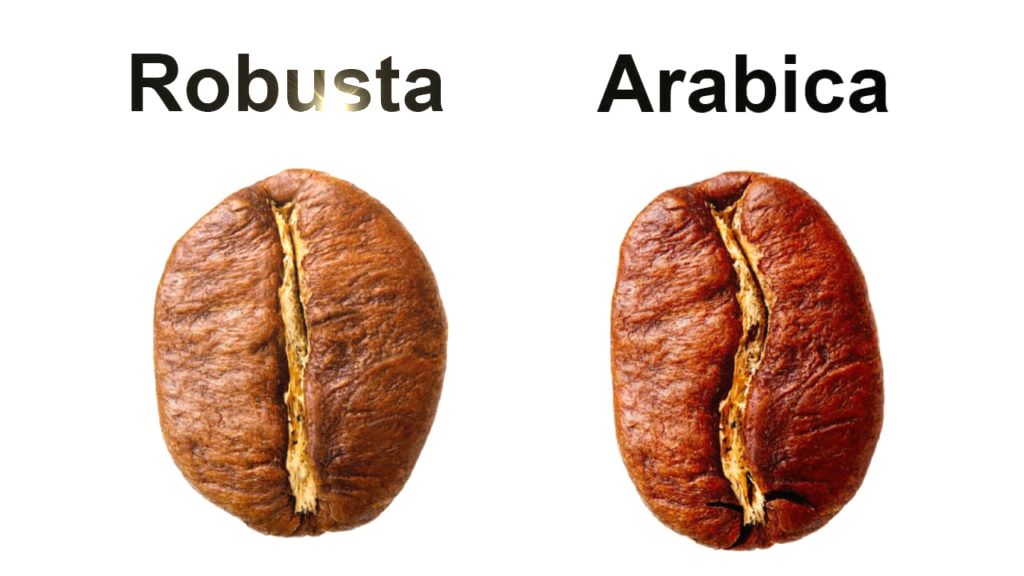 Speaking about the taste of Robusta, first of all, it should be noted that it is quite tart, in some places even bitter grade of coffee with a high caffeine content. Besides, Robusta is quite cheap in terms of coffee production. That is why all manufacturers of instant coffee buy exactly Robusta grain for the production of their "3 in 1 coffee".
If we talk about Arabica coffee, the varieties of this particular tree are valued by professionals in the world of coffee most of all. There are many varieties of Arabica, each with its own flavor and origin. But almost all of them have a special sourness and subtle aromas of fruits, flowers and chocolate – depending on the variety, the characteristics can vary greatly.
Arabica requires much more careful maintenance than robusta, which of course affects the cost of grain. But when we order a cup of delicious hot cappuccino from our favorite coffee shop, most often we get a balanced mix of Arabica and Robusta (where the latter is no more than 20-30% of the total, otherwise it will taste bitter).
Returning to the topic of coffee in Vietnam, first of all, it should be said that the locals themselves almost universally prefer exactly Robusta coffee. Despite its specific taste and exceptional strength, the Vietnamese are very fond of this drink and regularly consume it, not forgetting to dilute it with condensed milk.
An unexpected mix of strong coffee and condensed milk gives rise to an extremely unusual and invigorating taste, but often too rich to be consumed hot. Therefore, Vietnamese almost always drink their iced coffee in order to slightly dilute the drink (and hot coffee is not very suitable for the hot weather of Vietnam).
The local residents have a rather cool attitude to Arabica. Of course, there are also connoisseurs here. But for the most part, coffee made for the domestic Vietnamese market is a fairly cheap product to manufacture, often heavily diluted with flavors and, for example, soy flour, to increase the weight of the product.
Many Vietnamese roasters also use vegetable oil when roasting coffee (which is absolutely impossible to do!), Due to poor grain sorting. By the way, in no case should such coffee be used in a coffee machine – in ground form it instantly burns to the surface of the holder.
But the locals themselves are quite satisfied with this quality of the drink – the main thing is it cheap!
Fortunately, favorable conditions for production attract real specialists in their field to the country who are ready to create an exceptionally high-quality product! We will talk about them a little lower, but for now – consider the main varieties of coffee produced for local residents.
If you have a desire to bring from Vietnam an authentic souvenir gift for yourself or your loved ones – the coffee preferred by the locals will do just fine! After all, it is with this invigorating coffee drink that almost the entire sunny country awakens in the early morning.
Here are the main brands of coffee that you can find in almost any local supermarket:
Highlands Coffee
King Coffee
Trung Nguyen
Me Trang
Dakmark coffee
All of the above brands have many varieties for every taste – from pure robusta to pure Arabica; both in ground form and in grains. The price for such coffee is quite democratic – it is quite possible to buy a small pack of the drink within $3-10. If we compare with the prices for the same types of coffee in USA (some companies sell them through online stores), then buying coffee in Vietnam is 30-50% more profitable.
Should you buy Vietnamese coffee in a tourist town?
By asking this question, we mean whether it is worth taking coffee in Ho Chi Minh city or Nha Trang city.
Ho Chi Minh city and Nha Trang city is a rapidly developing tourist city. Everyone in it seeks to make money, and not everyone does it in good faith. Throughout the tourist center and even outside of it, vacationers meet shops in which colorfully placed plastic "barrels" with enticing names such as "Arabica-cappuccino, no butter", "Culi coffee robusta-mocha mix" and many other of the imagination of inventive sellers.
Most of these products are cheap and low-quality robusta, generously flavored. If you take a closer look at such coffee, you will see that the beans are of different colors, there are cracked specimens, and a somewhat unusual aroma for coffee comes out of the barrel.
Having tried such a drink at home, tourists are very surprised when they do not discover the promised nobility of taste and aromatic qualities. Or, on the contrary, they admire the excellent taste of a selected flavoring agent, without even knowing what they are actually drinking.
This approach of sellers is very easy to explain – most of their customers are people who do not understand coffee at all, who just want to buy a drink as a gift or as a souvenir. And big city can offer an infinite number of such clients! And most importantly – no responsibility – a person will leave, and only then will he discover a low-quality product. In this regard, such a business, unfortunately, continues to flourish.
Coffee from Dalat city
Dalat is rightfully considered the coffee capital of Vietnam – it is in its vicinity that the highest quality Arabica in the country is grown. Indeed, it all began from there, when the coffee tree first came here with the French colonists. It is in this mountainous region that a huge number of coffee industries are located, both of a mass nature and those engaged in the production of a high-quality product.
If you want to take away delicious and high-quality Arabica coffee from Vietnam – you definitely need to visit this area.
Coffee from Daklak province
In the province Daklak, only Robusta coffee is grown – the area there is much lower-mountainous, which is perfect for this particular variety. In addition, the cost of labor in the vicinity of Buon ma thuot is one of the lowest in the country, making it extremely profitable to produce coffee in this region.
Coffee from Daklak that often buy big company like Nescafe. And the same coffee is often drunk by the locals themselves in Nha Trang – despite its cheapness and quality, the grain from these places is popular for the production of the best-selling coffee brands in Vietnam.
At the moment, Daklak is not a very popular tourist destination, moreover, it is located a fair distance from Nha Trang and Ho chi minh city. Therefore, coffee grown in this province is much easier to purchase in the city's supermarkets, already packaged.
If you know a lot about good coffee and think that you can independently distinguish high-quality grain from a fake one, you may be able to find a decent product on the shelves of Nha Trang. Sometimes, small craft producers set up their showrooms in the city, and also put their products on the counters of the coffee departments of supermarkets, often arranging a tasting of the drink on the spot. Having tasted such coffee, you will be able to form your opinion – perhaps it is the grain from a small farm that will become your choice for a souvenir.
Coffee Luwak in Vietnam?
Is it possible to find Luwak coffee in Vietnam? Sure! But where to find him, how to choose, and most importantly – why is he so good that so much is said about him?
Luwak coffee is actually a delicacy that is not so easy to obtain naturally. Small animals called palm civets, or "luwaks" (in Vietnam, they are also called "chon"), are responsible for its appearance.
These small, fluffy dwellers of humid tropical mountain forests love to feast on ripe coffee cherry. At the same time, the animal only digests the shell of the berry – coffee beans play the role of natural "millstones" in the animal's body. Lacking its own gastric juice (instead of it, a special substance is produced in the luwak's stomach – cevetin), the animal uses green coffee beans in order to grind food in its stomach. After that, whole coffee beans, now saturated with additional substances received from the animal, go outside. And the person, in turn, collects them, and, after rinsing, subjects them to the classic coffee processing process.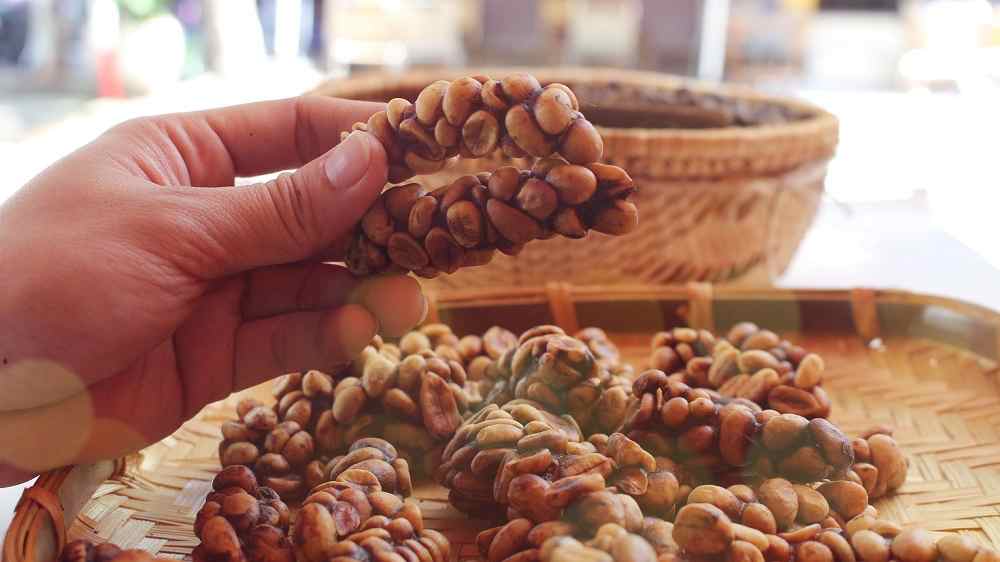 In order for you to get that very "luwak" coffee (which, according to numerous forums and sites, costs a fabulous $ 50 for a small cup), a large number of complex factors must coincide. This is the correct location of the farm in the habitats of the luwaks, this is a painstaking process of finding and selecting the coffee beans "released" from the luwak, and in general – it is physically impossible to produce more than a few kilograms of coffee per season on such a farm. Hence the absolutely transcendental cost of such a specific product.
In Vietnam, enterprising locals found their own way to create Luwak coffee with much less effort. By placing hundreds of animals in special farms and keeping them on a special diet with the addition of coffee berries, the Vietnamese were able to simplify the production process in this way, and, accordingly, reduce the cost of the finished product.
Luwak coffee in Vietnam can be found on farms for an average price of 1.800.000 VND or about $75 per kilogram.
Someone will say that, they say, this is fake Luwak coffee. After all, the animal lives on a farm, not in a forest; eats according to the schedule, eats whatever they give … Believe me – even if you manage to taste "the same", "real Luwak coffee", you will hardly notice a big difference.
Сoffee Luwak from Vietnam – this type of coffee should be perceived as an unusual and interesting souvenir gift to bring to friends or pamper yourself with memories of an exotic vacation. In addition, any professional in the world of coffee will tell you that no one ever shows Luwak coffee at coffee exhibitions, does not use roasters and baristas in competitions, and in general, this coffee is positioned as a kind of exotic variety for lovers of all non-standard and unusual …
Where to buy good and tasty Vietnamese coffee?
When it comes to the process of making coffee, many people get lost: how does everything actually happen, how does coffee turn out the way we love it?
The thing is that the production of coffee is an extremely difficult process that consists of many stages. Every little thing is important: in the early stages of growth, a coffee tree usually requires careful maintenance, it is necessary to be able to correctly harvest the crop, dry the grain in a certain way, correctly sort the marriage and chopped coffee, and then expertly roast it to the required degree (and this, it is worth noting, is extremely complex and valuable skill).
Experts who are versed in the entire grain processing cycle are always incredibly popular workers in the industry, real experts in their field! And their work is worth a lot …
Specialty coffee in Vietnam and beans quality
And this is just one of the reasons why the Vietnamese themselves often skip some stages of grain production, or do not pay due attention to them – it is not cheap, and also, according to popular opinion among local residents, it is simply not necessary. And they are certainly wrong.
Coffee beans come in a variety of quality levels. There are many different gradations, designation systems for certain of its indicators. But the easiest way is to represent the quality of the finished grain as a percentage.
For example, 3-in-1 coffee and other instant coffees are somewhere around 20% or less. Vietnamese cheap coffee products – around 30-40%.
The fun starts at 85% quality and above. Outside this border is just the kind of coffee that we get when ordering a cup in a good coffee shop. This coffee is called "specialty". And, unfortunately, there are not many industries in Vietnam that can boast of such a level of product quality …
But don't be in a hurry to get upset! We know where to look for it, and we will definitely advise you.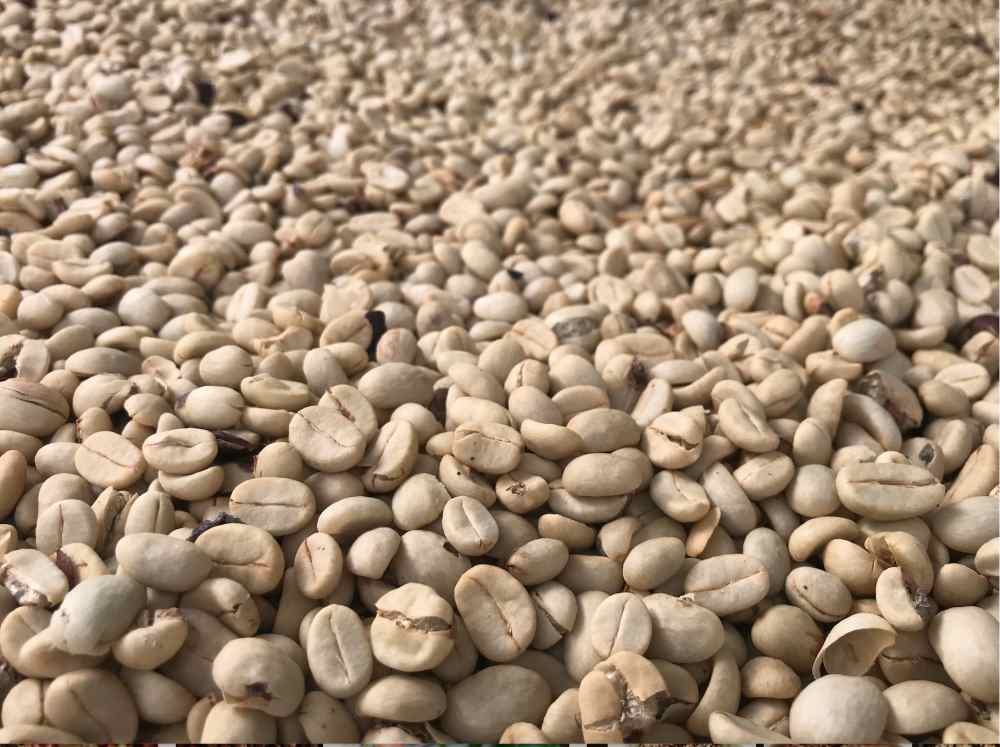 As we have already indicated above, there are still producers of specialty grain in Vietnam. One of these factories is located directly in the city of Dalat, Lam Dong province. The company "Zanya coffee" is one of the pioneers in the professional grain processing in Vietnam according to world quality standards.
Zanya coffee located right in the city of Dalat near Langbiang Mountain, has a full grain processing cycle. Here the grain is dried, sorted, roasted, and also served as a ready-made drink in a wonderful coffee shop located in the farm itself.
The production was created in accordance with the highest standards, which allows us to assign the company's products the very coveted "specialty coffee" class.