Nowadays, the "green living" style is not only shown in the reuse of plastic bags, limiting the use of plastic items once … but it also develops the beauty field. In particular, using vegan cosmetics is one of the ways to help women both attract and protect the environment. If this is the first time you have heard about this concept, let's find out with SixMd Vietnam what is special about it!
1. What is Vegan Cosmetics?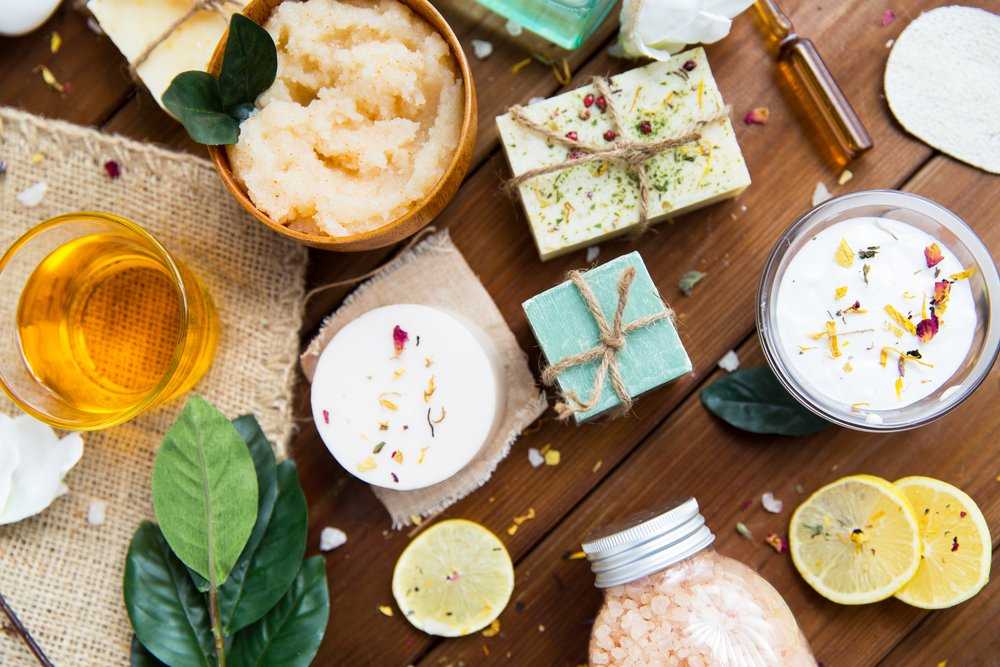 Vegan Cosmetics are beauty products that have absolutely no animal-derived ingredients and are not tested on animals.
In ordinary cosmetics, there are many products with animal ingredients such as: beeswax, honey, milk, snail fluid, silk, fleece fat (extracted from skin, fleece), albumin (a protein in animal serum), cholesterol (fat in animal cell membranes), Gelatin (a collagen in bones, animal skins) …
A lot of cosmetics are tested directly on animals (mice, rabbits, …) for effective observation. Therefore, humanitarian factors and positive impacts on the environment have made completely plant-based cosmetics a new beauty trend.
2. Is Vegan Cosmetics effective?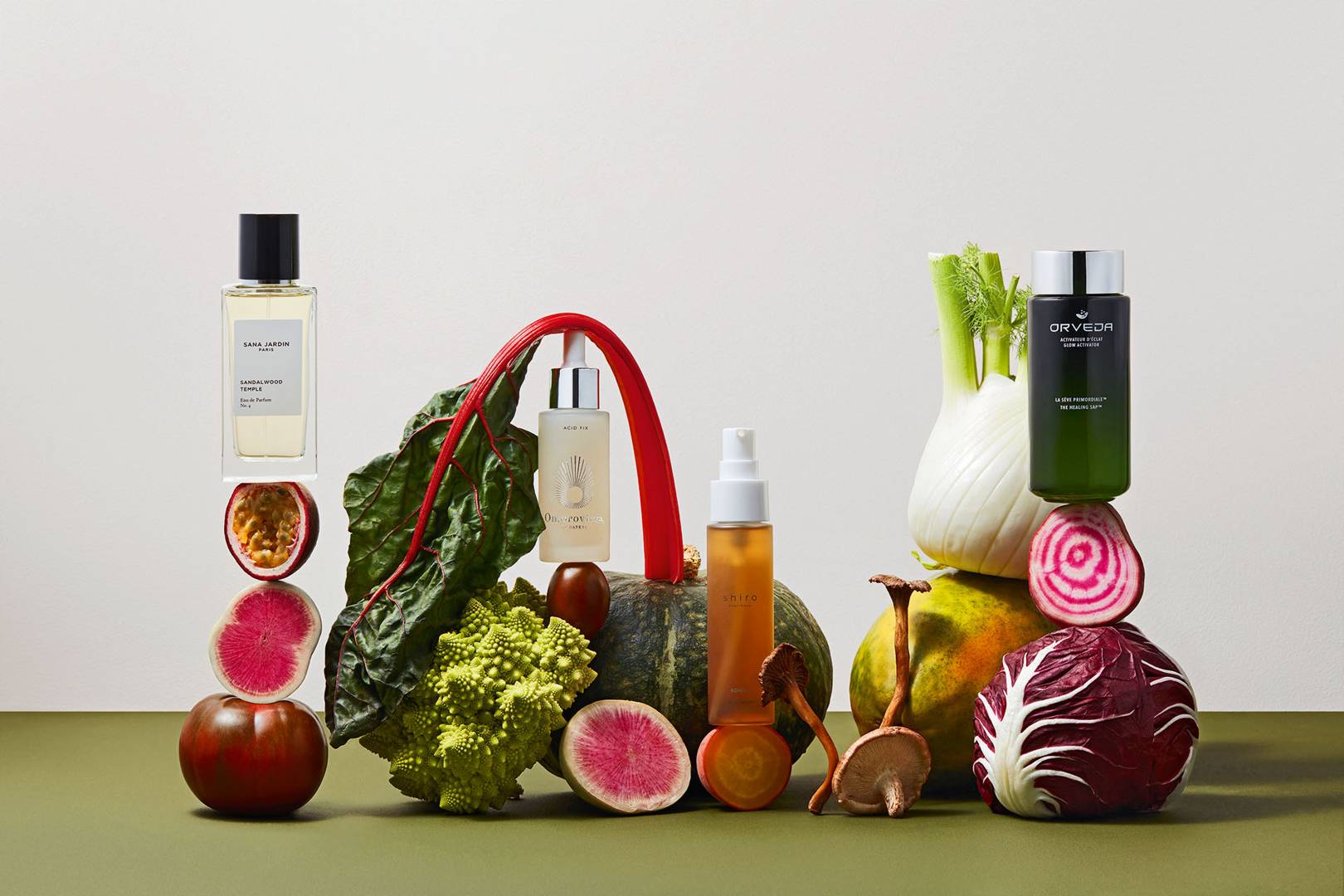 Ingredients for vegan skin care and hair products are from natural plants such as: extracts from flowers (roses, chamomile, tea flowers, lotus flowers…), fruits (avocados, gac fruits, tangerines…), plants (green tea, hazel, geranium, lavender…), or from leaves, stems, herbal roots … Many women are worried, do not know with such "vegetarian" ingredients will this cosmetic be effective enough? It can be said that using vegan cosmetics is like eating fruits, raw vegetables, containing many natural nutrients such as vitamins, minerals, antioxidants … So it's safe. At the same time, minimize irritation to sensitive skin, helping to nourish healthier and softer skin.
Meanwhile, cosmetics derived from animals often have to add synthetic ingredients such as alcohol, paraben, detergents, coloring agents, odors and many others… may cause irritation to sensitive skin.
However, the effectiveness of Vegan Cosmetics will be slower than regular cosmetics. Because regular cosmetics contain chemicals that can bring efficiency quickly. Vegan cosmetics will provide nutrients from deep inside to help restore damage, nourish healthy skin, use for a long time will not cause the skin to deteriorate due to frequent exposure to chemicals.
The shelf life of vegan cosmetics is also much shorter than that of regular cosmetics because of the non-use of preservatives. If the pure composition from vegetable oils, vegetable powders, the shelf life of the product will be longer. As for water products such as toner, serum, lotion … shorter shelf life.
Price is also a factor that makes many people consider using Vegan Cosmetics because they are quite expensive than regular cosmetics. The price of these products will depend on the raw materials, the rarity of raw materials, brands, packaging …
3. How to identify Vegan Cosmetics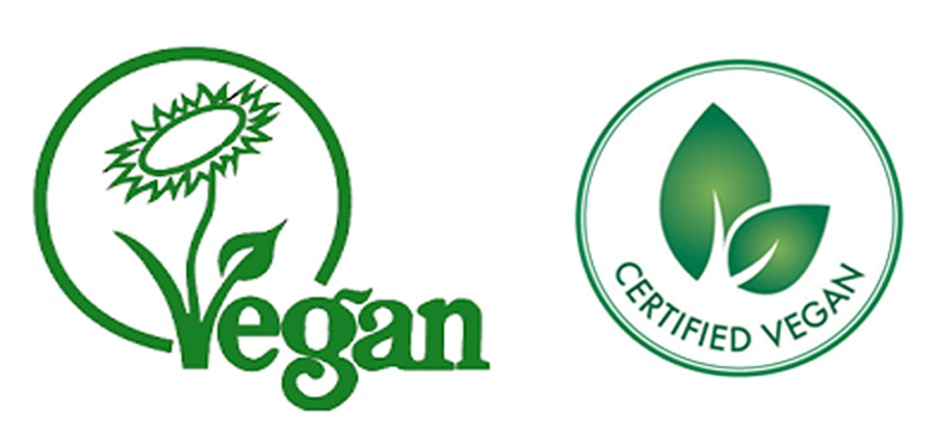 Many people think that to know if a product is vegan or not just read the composition is okay. However, this is difficult to determine precisely because not all ingredients are written up on the packaging. Or some ingredients can be extracted from both animals and plants. For example, Squalene can be obtained from Olive oil or from shark liver; Stearic Acid can be obtained from coconuts or other animals…
Organic or natural products are also not necessarily vegan. Since they actually have a lot of differences in composition.
For example, some organic cosmetics still use beeswax. And determining whether the cosmetic is tested on animals (if the packaging does not specify) also takes quite a long time.
To be rated as Vegan Cosmetics, the product must be certified by a "vegan" certification body such as Vegan Action or The Vegan Society. On the packaging these products will often have the logo "vegan" to easily distinguish.
A Vegan certification logo template on the market
4. Cocoon is a Vietnam Vegan Cosmetic brand
In recent years, the trend of using vegan cosmetics began to bloom and was loved by many people around the world. In Vietnam, Cocoon is known as one of the first Vietnamese brands to embrace this trend.
Cocoon's cosmetic raw materials are clearly sourced and manufactured in factories that meet the cGMP standards of the Ministry of Health of Vietnam.
Cocoon produces clearly sourced plant extracts, combined with vegan active ingredients that are safe for the skin, hair and absolutely do not use animal-derived ingredients commonly found in cosmetics such as honey, beeswax, fleece fat, sheep placenta, snail epidemic, shark liver oil.
Therefore, when beautifying with products from Cocoon, users not only care for and protect their hair better, but also contribute to the preservation of the diversity of natural ecosystems.
The prestige and quality that Cocoon commits to is firstly expressed through input materials. All natural ingredients are purchased directly from farmers by Cocoon in localities, combined with active ingredients, vitamins, the foundation is officially imported from countries such as France, Germany, Japan… overall create a complete cosmetic product. This process is studied and tested for stability and safety for 6-12 months before being put on the market.
Users will easily feel the Vietnamese soul in each product.
Perhaps this is something that not many Vietnamese cosmetic brands can do like Cocoon. Each cocoon product created has a very unique feature of Vietnamese nature. They are made up of pure Vietnamese raw materials that Cocoon has been searching and distilling in lands such as Thanh Hoa, Hoa Binh, Dak Lak, Tien Giang … Therefore, when using the products, users can easily feel and imagine the familiar appearance of the homeland through the experience of scent, right in the first use.
It can be said that vegan cosmetics will grow as the trend of vegetarianism and environmentally friendly living is increasing. The development of this trend not only brings safe and benign products to users but also helps create a more sustainable ecosystem. Reducing waste, adopting a zero-waste lifestyle, advocating for plant-based and non-animal-tested products are extremely practical actions to show love and gratitude to Mother Earth.