Jiaogulan has many health benefits, being used for high cholesterol, high blood pressure and improving heart function. It is also used to strengthen the immune system, increase stamina and endurance, increase resistance to environmental stress, etc. So to enhance the healing power and health benefits of Jiaogulan, patients should clearly understand the dosage, how to use as well as note when using this precious herb.
1. Jiaogulan dosage
Jiaogulan is commonly used orally to aid in the treatment of high cholesterol, diabetes, liver disease, obesity, and many other conditions. Clinical information on specific Jiaogulan dosages is incomplete.
However, in studying the anti-diabetic effects of Jiaogulan tea (Gynostemma pentaphyllum) in randomly assigned type 2 diabetics, Jiaogulan tea was studied and used in patients with the tea form is 6g /day, divided into 2 times 30 minutes before meals.
The study showed a rapid improvement in blood sugar and insulin sensitivity, and thus provided the basis for a new, effective and safe method of using Jiaogulan tea to treat diabetic patients type 2.
For high blood cholesterol levels in adults: 10mg of Jiaogulan extract has been taken three times daily.
In addition, currently Jiaogulan is one of the most researched and used herbs in Vietnam, so you can follow the dosage provided by the manufacturer on the label of each product.
2. How to use Jiaogulan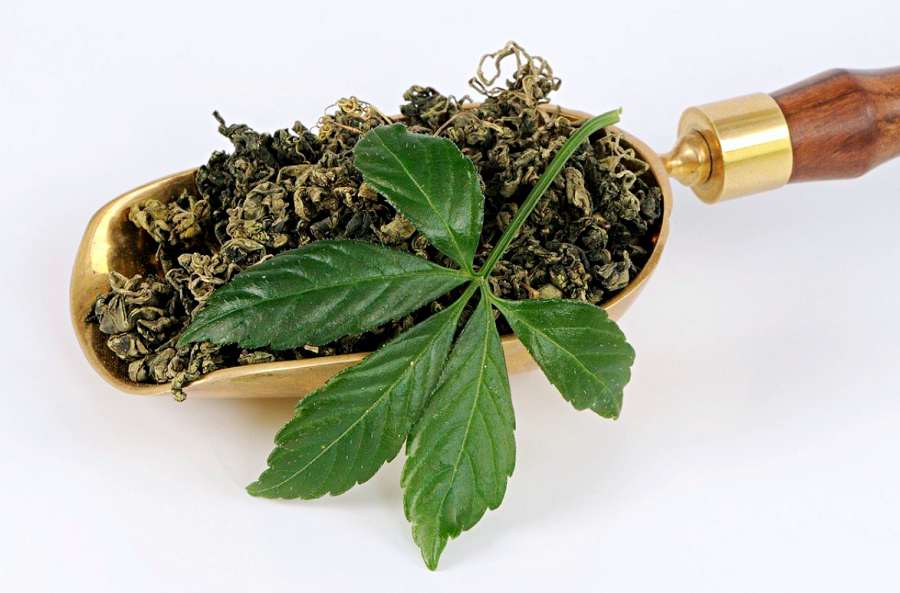 On the market are popular forms such as tea, powder, dried extract and capsules containing Jiaogulan extract. Usually, the simplest way to use Jiaogulan is after harvesting, drying then brewing it into tea and using it every day.
When making tea, you should rinse the tea through boiling water to remove impurities and bring out a more delicious tea flavor. You should also use Jiaogulan in the morning and early afternoon to promote its effectiveness.
Tea should be brewed and used up during the day, do not use Jiaogulan tea overnight because it may be spoiled, rancid, causing abdominal pain and bloating.
3. Notes when using Jiaogulan
When taken by mouth, Jiaogulan is POSSIBLY SAFE when taken for up to 4 months. In some people, it can cause side effects such as severe nausea and increased bowel movements.
In addition, here are some notes when using:

Jiaogulan has the effect of lowering blood sugar. Therefore, for patients who are being treated for diabetes with western drugs such as glimepiride, glyburide, insulin, pioglitazone, rosiglitazone,… if taking Jiaogulan, they must be monitored closely to avoid excessive hypoglycemia and dangerous.
Jiaogulan may decrease the effectiveness of immunosuppressive drugs such as azathioprine, basiliximab, cyclosporine, daclizumab, muromonab-CD3, mycophenolate, tacrolimus, sirolimus, prednisone, corticosteroids,…
Has the ability to slow blood clotting, so taking Jiaogulan together with drugs that slow blood clotting such as aspirin, enoxaparin, dalteparin, warfarin, heparin… may increase the possibility of bruising and risk of bleeding.
Because it contains saponins and strong blood-active effects, it should not be used by pregnant women, people who are bleeding or have bleeding disorders.
Finally, if you want to use Jiaogulan, consult your doctor, and before taking it, tell your doctor about the drugs you are taking so that the dose can be adjusted accordingly.
Video: Joe Hollis of Mountain Gardens gives us a short overview of Gynostemma pentaphyllum, otherwise known as Jiaogulan. Jiaogulan has many of the same medicinal properties as Ginseng.
Read more articles:
Health Benefits of Hawthorn Berry
Scientifically proven beneficial properties of Rhodiola rosea
Valerian root is an effective way to reduce stress and treat insomnia
Burdock root – What you need to know about the properties of the healing plant