Hydroquinone is a beauty ingredient that is no longer strange to many women. Among current skin lightening ingredients, hydroquinone is relatively effective. However, there are still many questions about the effects and harms of this active ingredient and one of them is the darkening of the skin caused by the use of hydroquinone. So what does hydroquinone actually do?
1. What is Hydroquinone?
Hydroquinone (or quinone for short) is an organic compound that is highly effective in skin lightening. The compound hydroquinone has a whitening effect and treats hyperpigmentation on the skin.
Recently, hydroquinone has become a focus of attention, and also caused a lot of controversy about its effects in the field of skin care and beauty. In addition to a lot of praise about the effective benefits, there is still a lot of negative information about the unwanted effects of hydroquinone.
This situation makes many women who are passionate about beauty and regularly use skin care products containing hydroquinone bewildered. Therefore, to ensure absolute safety and effectiveness, we should learn carefully before deciding to lighten the skin with hydroquinone.
What is the mechanism of action of hydroquinone? This compound has the effect of limiting and reducing the activity of melanocytes (a type of melanocytes that produce melanin) on the skin. Melanin is the skin pigment that determines skin color. Melanocytes contain the enzyme Tyrosinase – this is a melanocyte that produces Melanin, when exposed to sunlight, the activation of the enzyme Tyrosinase will produce Melanin, leading to pigmentation, freckles and making the skin dark, dull worse.
Right now, the hydroquinone compound has an effect on the skin, helping to control and inhibit the proliferation of melanocytes. Moreover, hydroquinone also helps to improve pigmentation and make the skin more even, returning the skin to be smooth and radiant.
The time for hydroquinone to bring the highest skin lightening effect is from 4-6 weeks of continuous use. Therefore, users need to consult a dermatologist to ensure the highest safety during the use of this compound.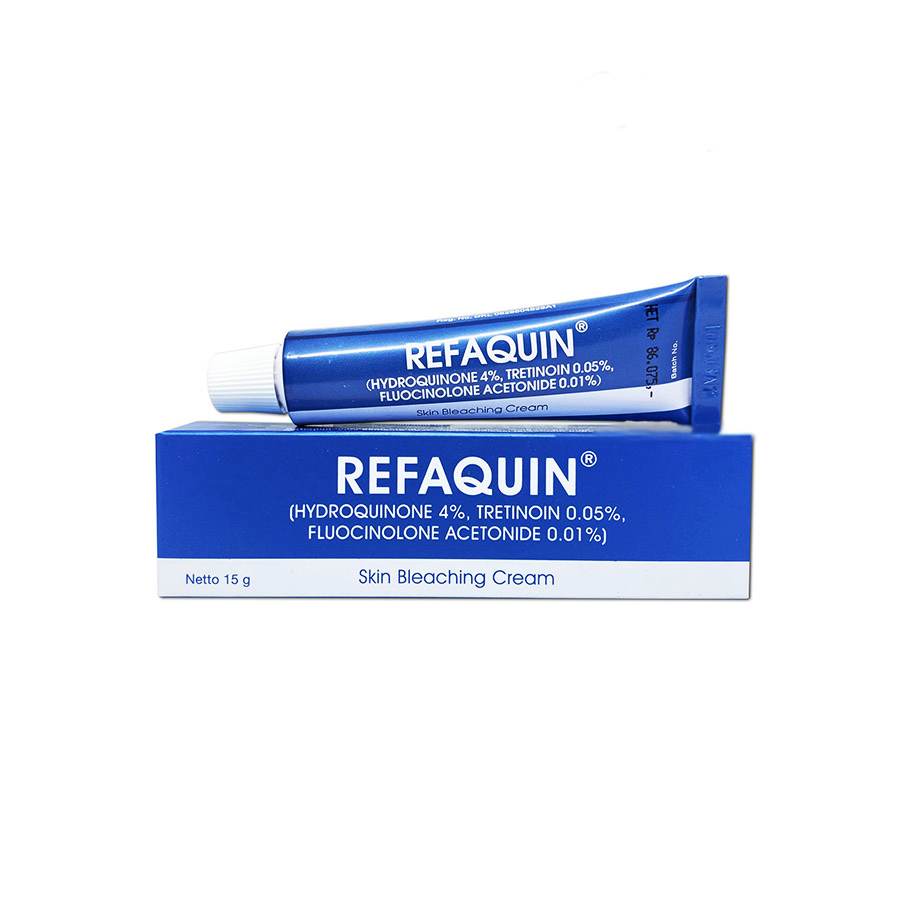 2. What is the effect of hydroquinone?
Although controversial, but it must be recognized that hydroquinone is still an effective anti-pigmentation ingredient in skin beauty products, especially products to treat hyperpigmentation.
If you are in need of solving the following problems, hydroquinone is probably the best choice:
Skin with dark scars left by acne;
Dark skin or dark spots;
Freckles on the skin;
Melasma, dark skin makes the skin become dull.
In addition to effectively lightening the skin and fading dark spots, hydroquinone offers superior anti-inflammatory properties. Therefore, this ingredient in beauty products both reduces acne markedly and can soothe inflamed acne spots or redness.
3. Why do I get darken from using hydroquinone?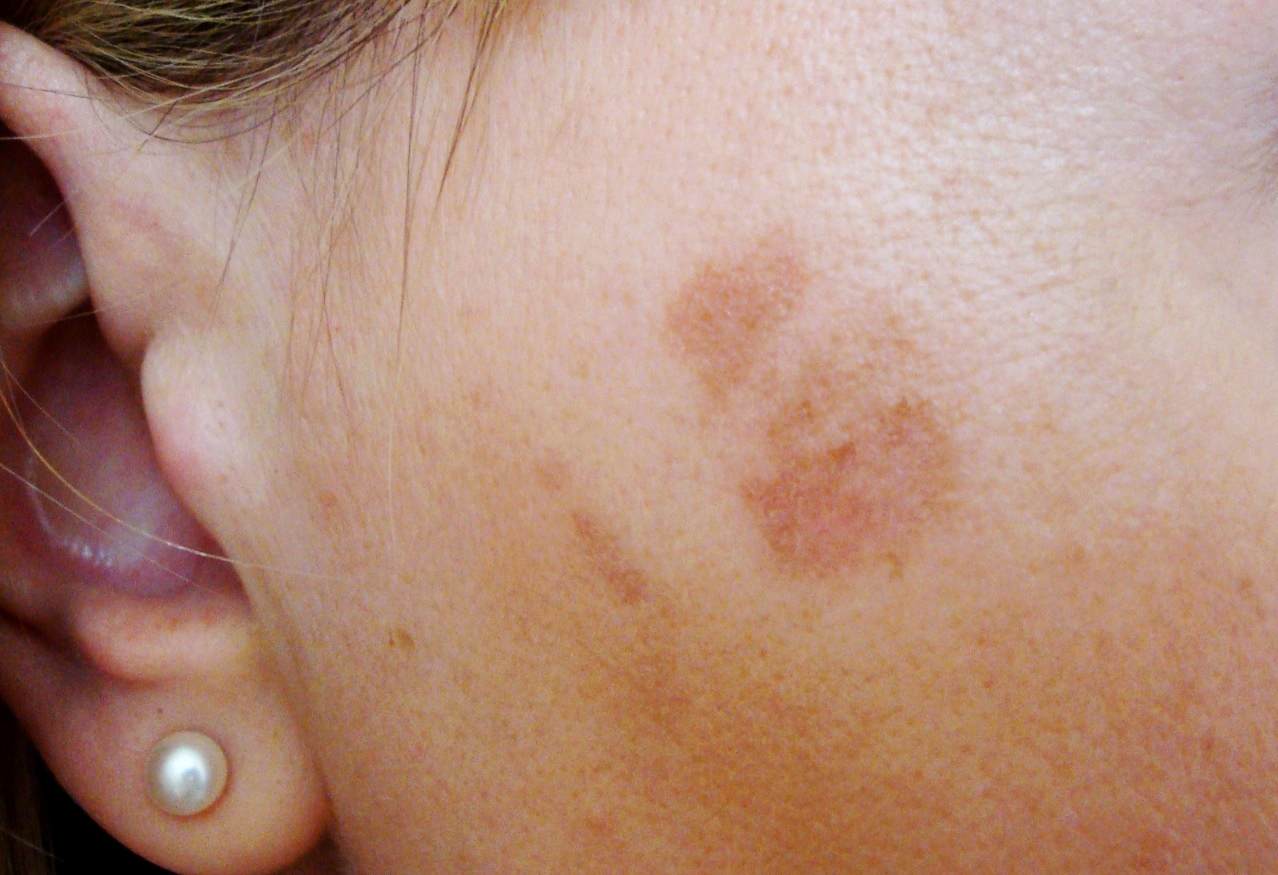 In fact, skin darkening caused by taking Hydroquinone can occur because this compound can't really get rid of it, it only inhibits the production of melanin pigment in the skin.
When melanocytes die, their accumulation on the skin is inevitable (like any other dead skin cell). However, melanocytes will of course contain more pigment, so their accumulation on the surface of the skin can temporarily make the skin look darker than before. Depending on the severity of the pigment spots, hydroquinone-induced tanning can persist for a period of time (possibly several weeks) before users actually notice an improvement in their skin.
Although darkening from hydroquinone is normal and only temporary, if used improperly, hydroquinone compounds can still cause severe and long-lasting darkening and hyperpigmentation. Some common reasons for skin darkening from prolonged use of hydroquinone:
 • Don't use sunscreen: Hydroquinone works by reducing the amount of melanin pigment. This leads to the skin becoming more sensitive to the sun.
Therefore, if the skin is not carefully protected with an appropriate SPF sunscreen, the use of Hydroquinone can completely darken the skin.
 • Using high concentrations of Hydroquinone without a doctor's supervision leads to drug resistance and consequent overproduction of melanocytes in response to the drug. Through it, the skin darkening caused by using Hydroquinone occurs again instead of the original purpose of lightening the skin.
 • Long-term hydroquinone abuse: Duration of treatment is considered an important factor. Hydroquinone's skin lightening action is most effective when used in cycles, at least 4-8 weeks per cycle to give skin cells a chance to repair and repair, limiting resistance to its conditioning properties treatment of Hydroquinone;
 • Use a product containing poor quality hydroquinone: This compound works best when it is well-formulated, needs to be combined with other pigment-reducing ingredients and ingredients that soothe the skin and reduce irritation.
4. Guidelines for safe use of hydroquinone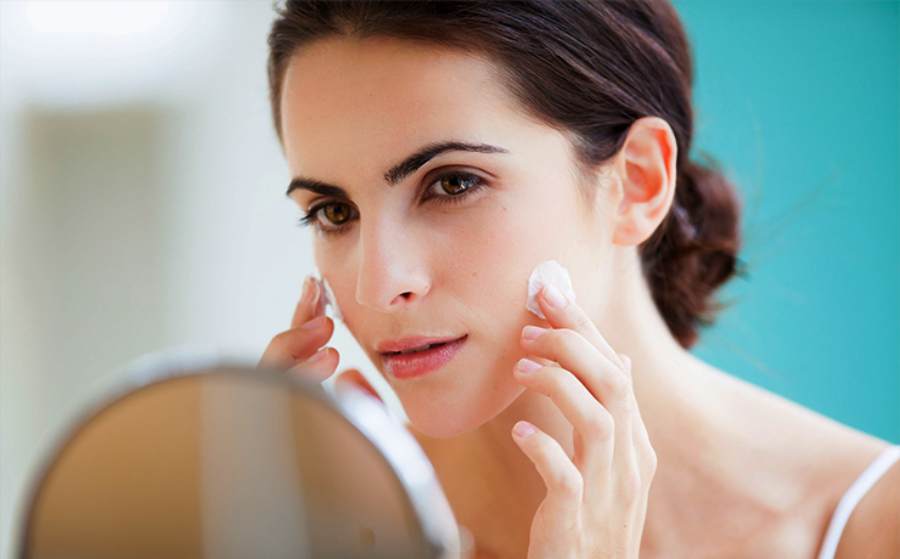 To increase the effectiveness of skin lightening and minimize unwanted problems such as tanning because of using hydroquinone. Users can refer to the steps to safely use this compound as follows:
Step 1: Test your skin's reaction to hydroquinone before use: Hydroquinone is a compound that has a strong effect on the skin, so users need to test the reaction on the area to be treated before applying large amounts of hydroquinone directly.
Please test the product by applying it to a small area of ​​skin first. In this way, we can easily avoid unwanted side effects. If you feel any itching or irritation, you should wash it off and stop using the product immediately.
On the other hand, if there are no symptoms of skin irritation, users can rest assured to add products containing hydroquinone to their daily skin care routine.
Step 2: Use hydroquinone according to the procedure
To achieve the best results, users can consider doing a standard skin care routine with Hydroquinone at night as follows: Use in order of cleanser, toner, exfoliator in order chemical, essence booster, Hydroquinone, skin moisturizer.
During the day, whether or not you use a hydroquinone supplement, you should still use a broad-spectrum sunscreen with an appropriate SPF of at least 30.
5. What are the precautions when using Hydroquinone?
Some notes when using hydroquinone to ensure safety:
 

Use a sunscreen with an appropriate SPF (minimum 30) during the day;
Avoid exposing your skin to direct sunlight because if you do not protect your skin from the sun, it will increase skin pigmentation, making the skin darker;
Avoid applying Hydroquinone around sensitive skin such as eyes, nose, mouth as it can cause itching, burning or dryness;
Do not use Hydroquinone on irritated skin;
Do not use hydroquinone with benzoyl peroxide because it can cause darkening of the skin;
After 3 months of use, if no effect is seen, users should see a dermatologist to adjust the concentration of hydroquinone;
Hydroquinone should not be used for more than 5 consecutive months in a treatment cycle;
If you are pregnant or planning to become pregnant, you should consult a dermatologist before using beauty products containing hydroquinone.
Hydroquinone is an organic compound that is highly effective in skin lightening.  They have a whitening effect and treat hyperpigmentation on the skin. However, if used incorrectly, hydroquinone compounds can still make skin darkening, hyperpigmentation more severe and longer lasting. Therefore, before using you should note a few things in the above article, it is best to consult a dermatologist before use.
Read more our articles:
Why do I have acne? 5 deadly habits for your skin
Foods that are not good for acne skin
How to get rid of acne: Effective ways to solve the problem!